With their wedding coming right before Christmas I did not get a chance to show Lauren and Brent's AMAZING Villa Di Felicita wedding the blog love it deserved. I know it's a couple weeks old, but if you will all indulge me, here are some of my favorite images from the day.
Step 1. Brush teeth. Step 2. Find a girl to kiss.
They had the best little details all over the place.
Lauren was sporting a lovely bling-ed up pair of Toms Shoes. This is a great shoe company that gives a pair of shoes for every pair you purchase. I loved it!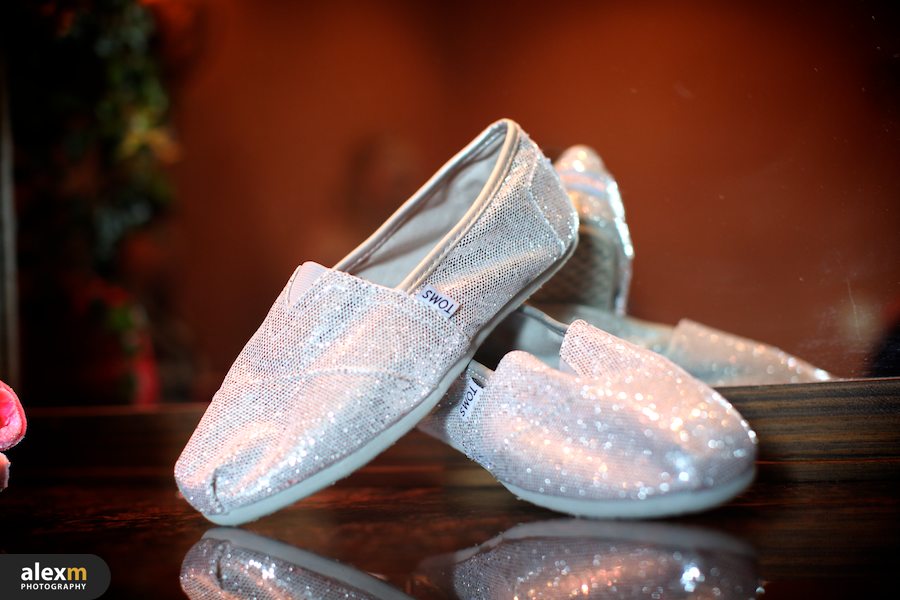 Best. Throwaway Bouquet. Ever. (It played "Here Comes The Bride" when you pushed the button.)
Every time couples see each other before the ceremony you can literarily feel the anticipation coming from the groom.


I LOVED so many of the shots from their portrait session.
Now this is a nice "formal" wedding party shot. :)
These guys trade rubber ducks all the time, so of course I worked the ones Lauren gave him that day into their ring shots.
Saw Varsity's horns off.
I E-mailed Lauren once she had seen all of her images and asked her if she had picked one for her album cover. Her reply was so great I thought I'd share it with you.
"So I just wanted to reiterate how much i absolutely LOVE the photos!!!! im not gonna lie, its gonna be hard to pic one for the album cover so we are going to go eat lunch at the moment ;) but after we have built up our strength we will come back and narrow it down for you :)" – Lauren