A few of my favorites from Kristen & Brandon's wedding at the Villa di Felicita in Tyler, TX.

Another tasty cake from Designs by D'Anne


These two came ready to work.


La Tee Da Flowers did their magic.  I always love getting to work with them.

Every time I mentioned having a First Look to these two they were opposed to it.  About 3 weeks before the wedding Kristen said they had changed there mind and wanted to do one.  Once they saw each other both of them really seemed to "settle down" and they kept mentioning how glad they were they decided to do one. :)


I like to keep my couples alone for a few minute after their First Look, but these two were too cute to shoo away. :)


We went outside for a few shots with the wedding party.  We looked at the back of Kristen's dress & found some grasshoppers who were also celebrating their wedding day.  I joined the groomsmen in photographing them proving that all males, regardless of age, are just 6th grade boys when it comes to humor.

A quick action shot of Thomas taking care of the wedding walk.  This is just one example of why I love La Tee Da so much.  He waited till the last possible minute to set out these flowers because he didn't want the wind to blow them to the side.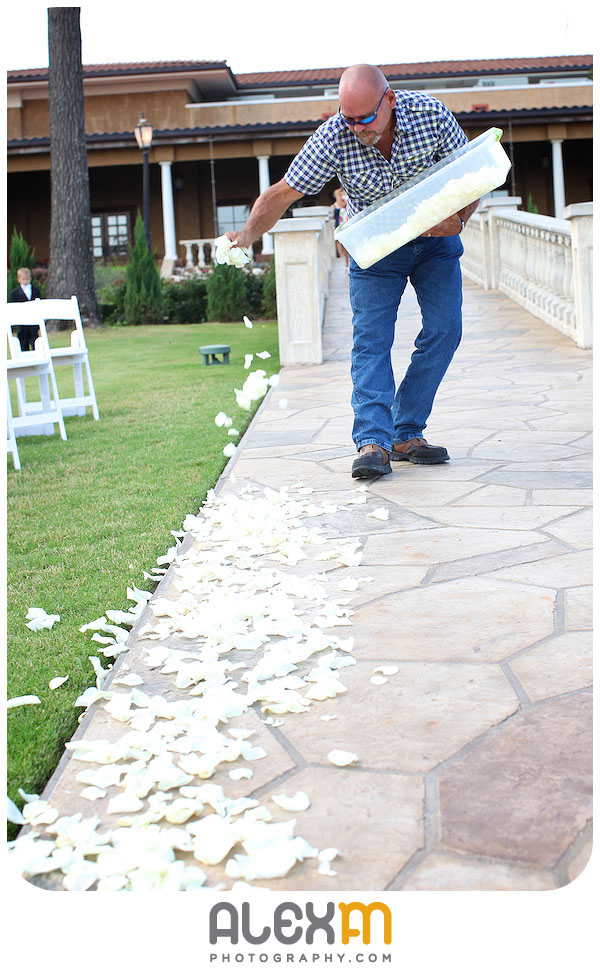 Thankfully Thomas had left by this point or I'm afraid the ring bearer would have gotten in trouble. :)


Two things I love about this photo.
1. A Seriously good "You may kiss the bride".
2. Jeff Heimer from JMH Pro peaking around the back.
(I love working with talented videographers and Jeff is one of the best in the area.)


Come back tomorrow for some fantastic-ly delicious Mug Machine photos!