Disclaimer: INSANELY LONG POST AHEAD.  PROCEED WITH CAUTION.
So Jennifer first contacted me about getting married on October 8th, 2011.  I was already booked but since she was having a small family wedding, she was gracious enough to bump her day to October 9th, 2011 so that I could be there.  (Super Awesome)
The minute I arrived, I felt like family.  Jennifer has 2 kids and Brian has 3 of his own.  Coming from a houseful of kids myself, I loved the noise and sound of a room full of chaos.  When Jennifer shared her story of how she met Brian and the years leading up to it, I fell in love with all of them even more.  (In fact… her story is so good I asked her to share it with you all in a few days; so stay tuned!!!)

Here they are giving instructions on how to walk down the aisle.  (The kids executed flawlessly.)  Here is the best compliment I can give Jennifer and Brian: their kids are ALMOST as well behaved as mine. :)

Jennifer & her sister prep for the wedding while rocking out to Ace of Base.
First Look magic.

So…. minutes after they had their First Look, the rain that had been looming, started pouring down.
We had a few choices.
1: Wait 30 minutes and see if it passes. (It didn't.)
2. Get married INSIDE a small beach house.
3. Get married in the morning even though a few of the 20 or so guests would not be able to attend.
Jennifer & Brian went off and started talking through their options.  I let them know that they could do whatever they wanted, but if they were going to get married in the morning, there was absolutely ZERO chance that I would miss it. :)
This next shot is one of my favorites from their wedding.  It's the moment they came together and decided to fight for what they wanted regardless of the cost.
Mini-Rant:  You see somehow, no matter how big or small, weddings have a way of growing or gaining a life of their own.  There are dozens of people who will tell you how and when or why to get married.  And even though they mean well, they really have little or no business giving input.  Because…. IT'S YOUR WEDDING!!!!  Jennifer & Brian's family were super cool and let them decide what to do; but yours may not be so super cool.  You may have to fight for your wedding at some point.  It may be in the first month of planning.  It may happen 6 months BEFORE you get engaged.  Heck, it may even ambush you after a bridal shower one day, but be ready.  Know what you guys want and stick to it.  Jennifer and Brian knew they wanted to get married ON THE BEACH.  So they did.  The next day. :)


But before we went to bed, we all piled into the condo and had a pre-wedding reception full of goodies, cakes, and matchbooks with the wrong wedding date.


Rise and shine Jennifer.  You wanted to get married on the 8th, moved it to the 9th, and here it is October 10th and you are finally getting married!

She was giddy when she saw her wedding really happening.


The kids and the cousins.

Pretty perfect.

I love smaller weddings because everyone who is important gets a front row seat and they almost are more happy than the couple.

How great are these next few shots.  I was a wet mess.  (I think it was the salt water or wind messing with my eyes.  Yeah, that's it.)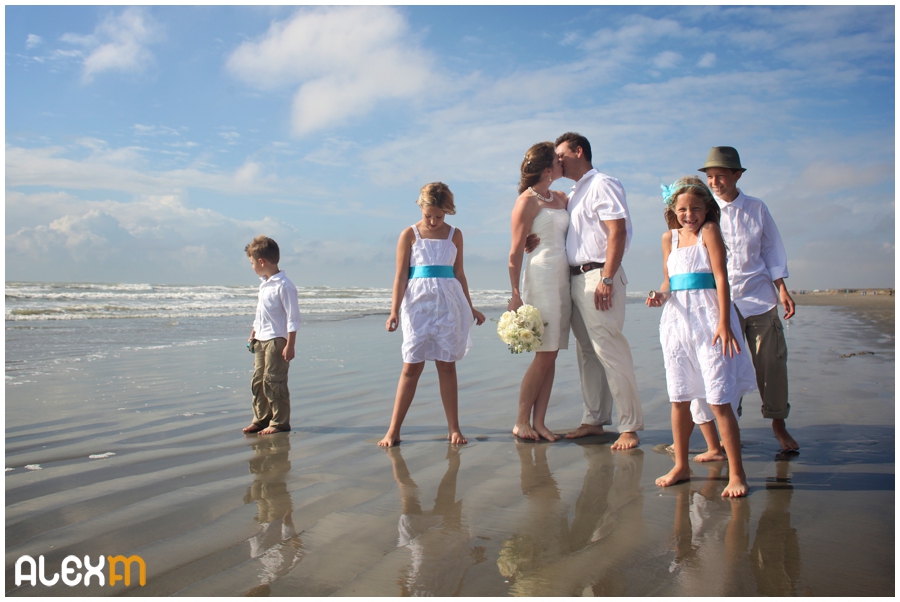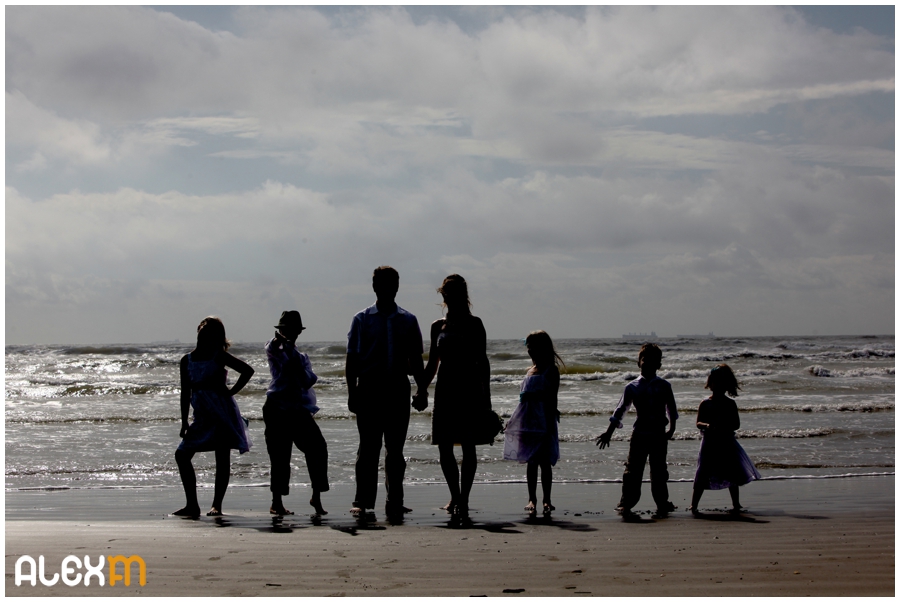 Obviously, since I just set a blog record for most images posted, I had a great time.  Everyone was super super super nice and I kinda hated to leave them all.  Thanks again for welcoming me with open arms.  You were all wonderful.  I can't wait for Jennifer to share her whole story with all of you.