I'm sure most of you watched Extreme Makeover Home Edition this past Sunday.  But for those for you who missed it, here is a little re-cap.  The Carrs live in Mineola, TX.  They had a small house.  Now they have a big house. :)  I did post a little while back, but now that the show has aired, and the house has been shown, I wanted to post a few more photos.  Before I get to those, I wanted to give a big thanks to both my print lab and album company.  Pounds Labs and Kiss Books helped me donate over $3,000 worth of photography/prints/albums for the house.  Not bad right. :)
Here are some of the shots from the family session I was able to do for the Carrs.  The crazy things about this session was that I had a total of 5 minutes with the family to photograph them.  I was also not given any "prep" as to where the location would be or what time of day it would happen.  They would pull a kid or the parents for us at random times of the day and say, "You have a few minutes."  Then right before lunch time they said "Here is the family."  It was by far the toughest shooting environment I have ever been in and it makes those "rushed" formals I shoot at weddings seem like a breeze. In fact, when they look for who the photographer will be to shoot the family on each show, they typically choose a wedding photographer over a family photographer because they know we tend to be able to work very, very fast. :) I did have the help of Tammy Williams of Clarity Photography and could not have done it without her.  (Many, many thanks, Tammy.)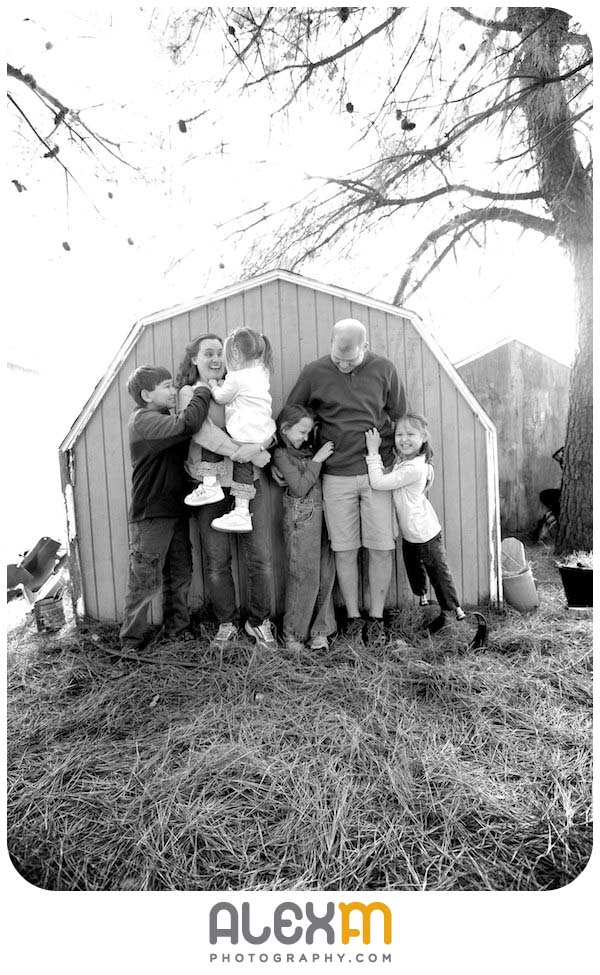 I also wanted to share a few behind the scenes photos.  These are to show you just how crowded and on the fly one of these shows is while being filmed.  This first one is one of my favorites.  As they were about to knock on the door, someone mention the tree was kinda in the way of a shot.  30 seconds later this guy runs in, saws it down and runs out.
In the middle of the crowd is the Carr family.
This is a wide crowd shot on the day they came back.
A few shots of the house.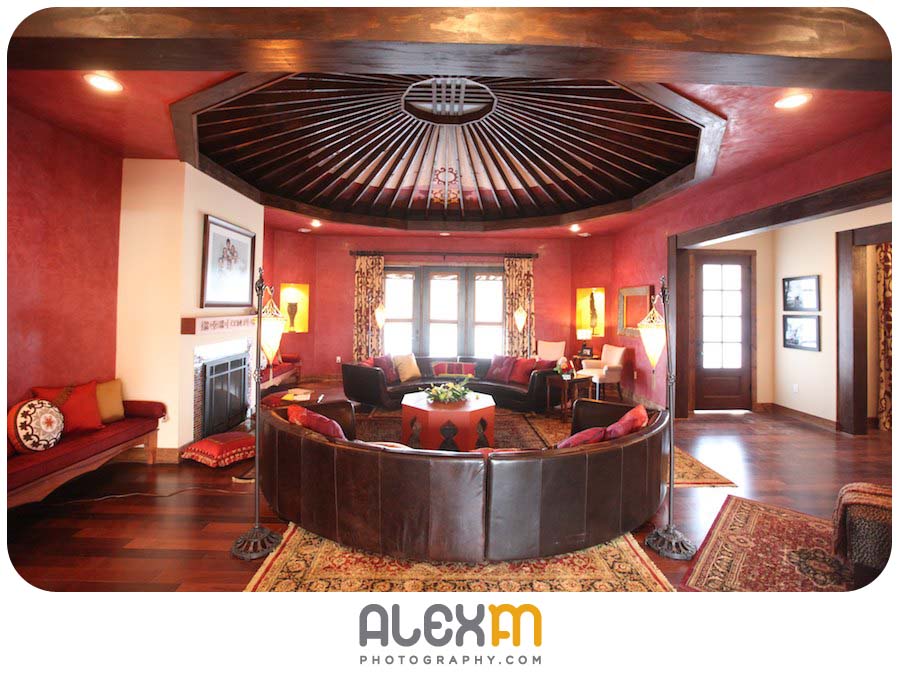 One more big giant congrats and thank you to Bayless Custom Homes for their part in making this whole thing come about.  If you need a home built in about 1 week.  They are the best in the area.
Also, in case you missed the episode, you can watch the whole thing online below.