Megan & Stephen's story began like most great love stories.
Boy meets car.  Girl meets car.  Boy & Girl meet at car meeting.
You see Megan & Stephen first met at a Dallas Camaro car club meeting.  At first they didn't quite hit it off.  I asked Megan about this and this is what she had to say.
Megan: "He thought I was a heathen and I thought he was stuck up."
Me: "Who was right?"
Megan: "Both of us."
Little by little they realized they kinda liked each other.  Then one day the decided they liked each other enough to get married.  Along the way they found other things they like together.
Near the top of the list if video games.  They have 2 giant TVs where they play Xbox together.  And, despite the fact that Meagan is a Marine, Stephen seams to hold his own in the first person shooter games.

After some fun at Dave & Busters we decided we had to include their babies in the session.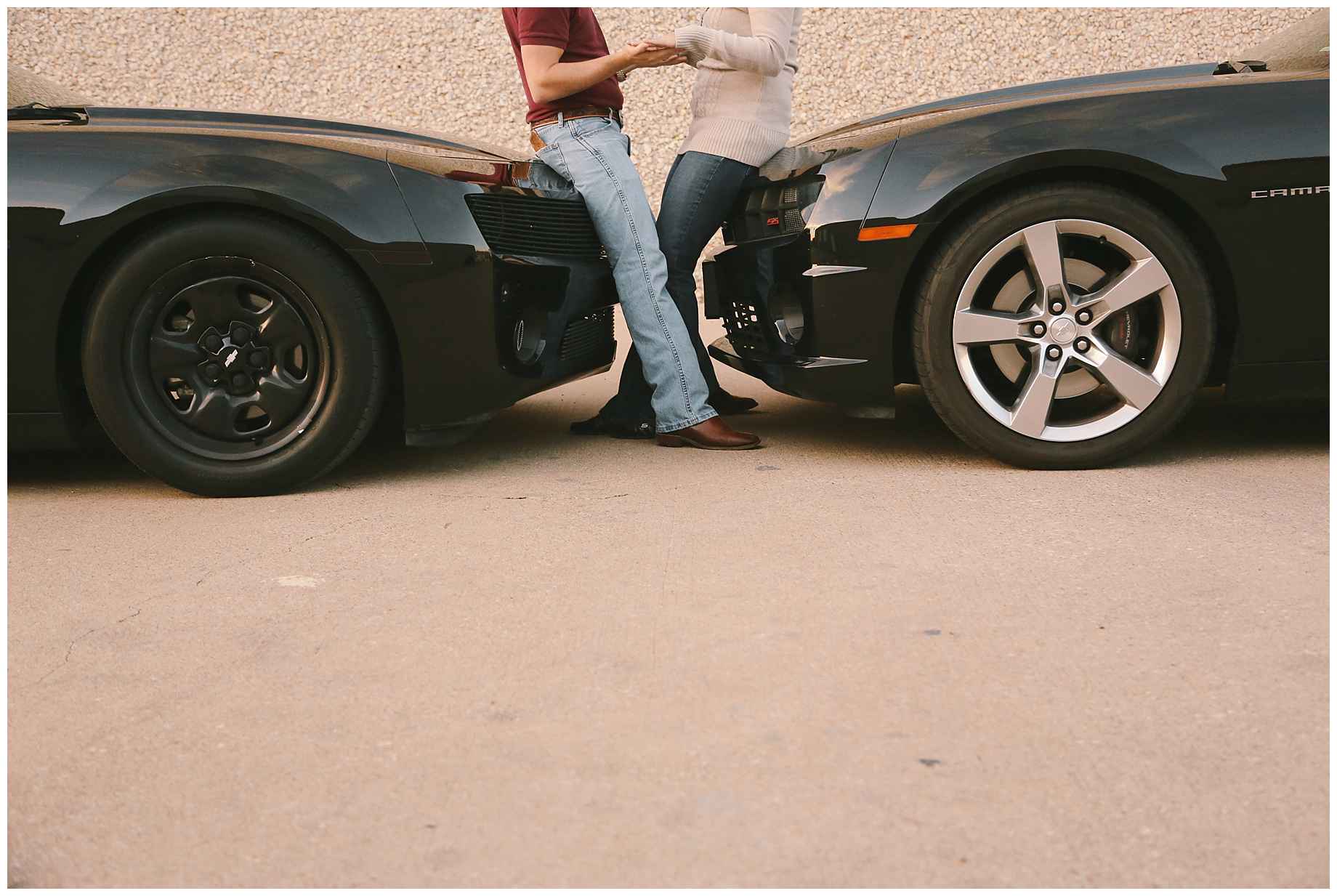 Stephen, thank you for letting me place a flash on your car.
Megan, thank you for helping me beat Stephen at Pac-Mac.
You guys were a blast!