Right after I finished their engagement session, I started to get excited about Erin & Chris being my first wedding of 2010. These two were so much fun to work with and shoot. I could gush for hours about them as clients, but I'll let their images convince you of just how smooth these two are.
They were married at Rose Heights Church in Tyler, TX. Rose Heights has all kinds of cool locations to shoot.
(Starting with the inside of the steeple.)
1st dress shot of the decade. Not a bad way to start.
Erin & Chris LOVE music. Erin starts with E. Chris starts with C. Band nerds take note. ("Note", get it. Ha Ha)
Every bridesmaid in this wedding was a blast to work with.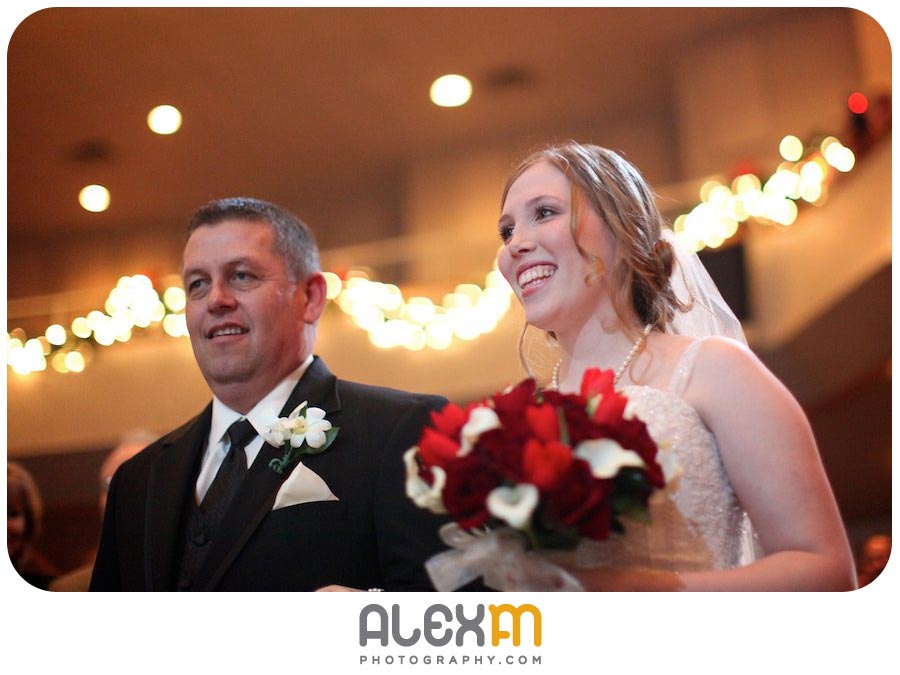 This is one of my most-est favorite ceremony shots I have ever done.
More fun in the children's rooms.
Every time I see a bride having a great Father/Daughter Dance it makes me want to make sure Sara still likes me when her wedding rolls around.
Erin's expression on this one cracked me up.
Thank you two for helping me kick off the new year with a great wedding.
I'll be posting more images soon.
AlexM