Goofyest. Couple. Ever.
When you walk in and this is the 1st shot you get of the groom, you know it's going to be a good day.
The hands are always the first thing to come through. If the bride's head does not come soon after then there is trouble.
The church was getting ready for an antique sale or something, so I walked the groomsmen over and told them to pick out their favorite item.
Why? Because we could. :)
You can see where Daniel gets it from.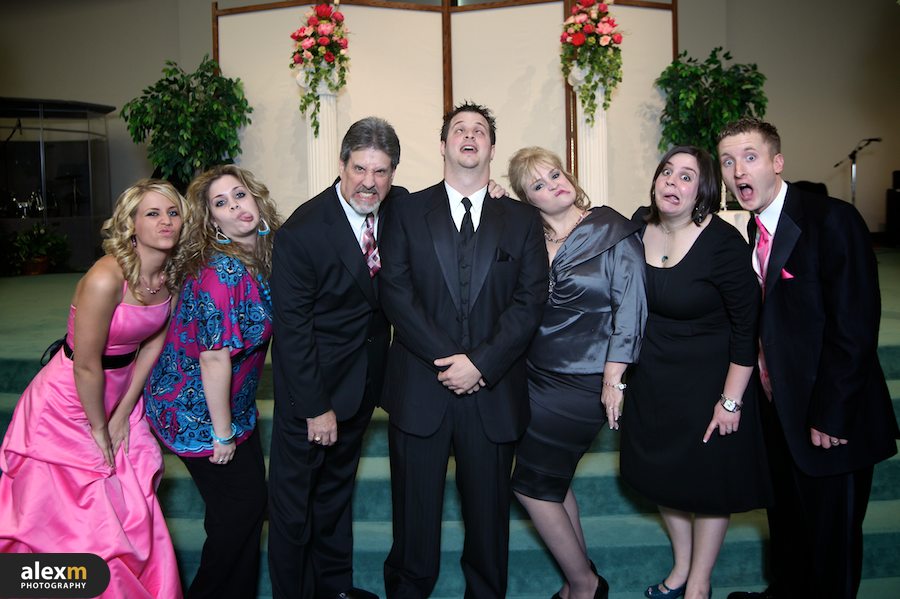 There we some serious moments.
Not their first kiss. I kept freaking out during the ceremony because I would look over and think they were about to kiss.
It turns out they just like telling little secrets while everyone else is looking at them.
They actually danced out of the church. (I'm sure somewhere a deacon fell over.)
Ruth had pink EVERYWHERE. It was super yummy.
This little guys just kept walking up to me. How could I resist those eyes?
Ruth's sister caught the bouquet. She was pretty proud of herself.
One of my favorites from the day.
Bubble are the new rice.