I have been looking forward to Laura & Neil's wedding since I did their engagement session. These two are a so much fun to hang around. They are relaxed and their chemistry makes my camera so happy every time it photographs them.
The other reason I have been eager for this wedding was it was my first chance to shoot a wedding at The Legacy Venue in Jacksonville. We did Laura's bridal session there, but venues always seem to really come alive when they are decked out for a wedding. This place did not disappoint. You brides out there looking for a place to get hitched really should give them a call. On to the images….


Laura did ALL the flowers! Most brides can't handle just sitting around getting ready for the day, much less getting flowers together but she pulled off this crazy fun yellow and black look and I loved it!


Laura had the following image enlarged as her portrait and it was on display. The flower girl came up to me and said. "I want a picture just like Laura in the window." She hopped up and posed for it. :) I'm hoping to book that wedding in 2024. :)


More yellow goodness.


A bit of First Look fun! Neal thanked me 2 or 3 times during the day for encouraging them to do a first look. He just kept talking about how much "easier" it made the day.
Also big big props to Neil. During their First Look, out of the blue he said. "Let me see your shoes." He, my blog reading friends, is what we like to call a "catch".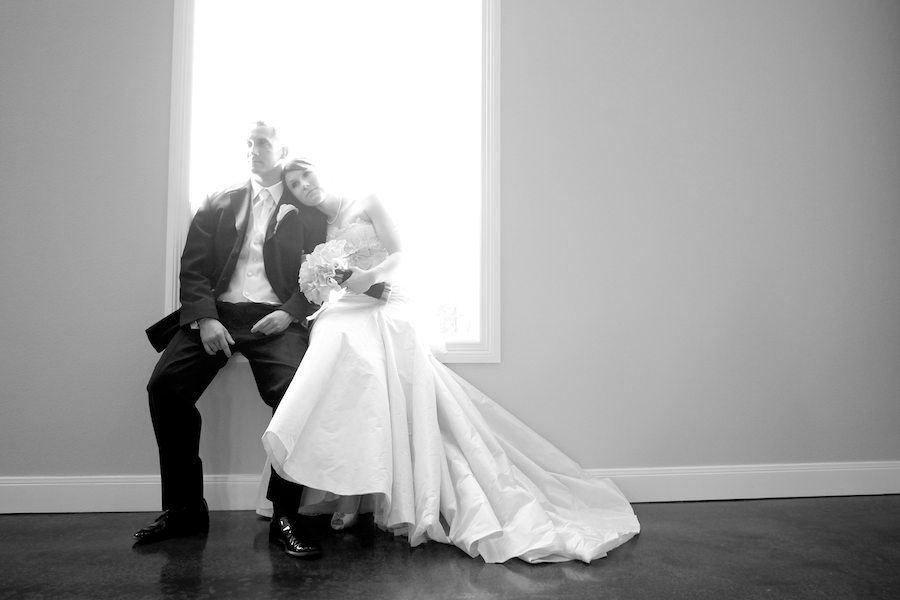 The talented folks at Chez Bazan did the wedding cakes.

We even got to do some shots with their dog Duke.

This was Duke back at the end of May. He is now a large animal.


Thanks guys for a great afternoon. I can't wait to get started on your album!