If you take a look at the post before this one you'll see what looked like a fun long wedding. :) Right after I finished Linsey and Cayde's wedding I drove a few hours to Dallas and crashed at my friend Lane's apartment and after 4 hours of sleep I woke up and Lane and I headed to Ft. Worth to shoot this wedding. I could not have asked for a more laid back couple.
Sara was what you would call a "radiant" bride. she is all smiles, all giggles and all happiness.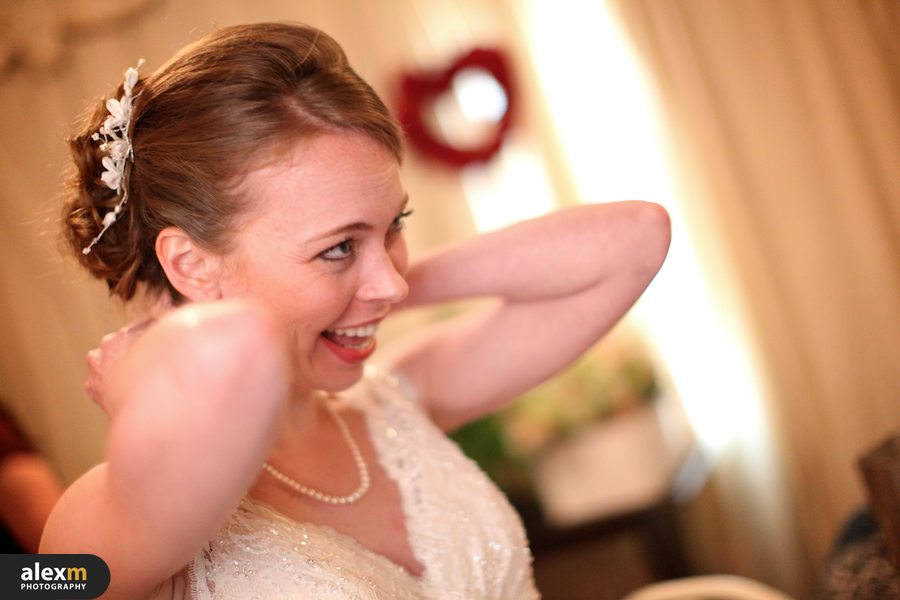 Her sister trying to get the veil in.
I totally have a thing for harps at wedding. They are always so much fun. Anna did and AMAZING job so you have to get in touch with her if you are looking for one. (Anna's Website)
They had a small ceremony that was pretty much all family. It really was super intimate and wonderful.
After their "get-a-way" they met me behind the church for a 30 minute portrait session. We had a blast.
Sara told him to make his duck-face.
I told Sara to kiss the duck-face.
Thank you both for sharing your day with me. It was an honor to be there and I had a great time.