I have looked forward to Jeff & Julie's wedding since their awesome engagement session.  I knew it would be a chill day full of family and laughter.  (As every wedding should be.)
When I arrived Von Criswell (and bump) were getting Julie all dolled up.  Von does amazing make up work.  If you want your face to look better.  Book her.
Jeff has twin daughter's.  They like to read.  They are smarter than men.
Julie & Jeff love to travel.  She gave him this great map with their date on it.  She also pinned where they were getting married.  Many more pins will follow in the years to come.  She also gave him a journal.  He may or may not have teared up.
Of we went to Roseland Wedding Chapel.  The perfect setting for their day.
Their First Look consisted of excitement and cheering.  Followed by lots of laughter.
A Touch of Nature did so great on all the florals.
Teenage girls doing what they do best.
This is where you stop and look at the explosion of awesomeness brought to you by the fine folks of Event & Company.  They helped with the planning leading up to the day as well as ran the whole day.  Good wedding coordinators are worth every penny.  If you are getting married.  You should book Even & Company.
I love that Jeff walked his girls in.  I love even more that his brother leaned over and cracked a joke when Julie was coming towards him.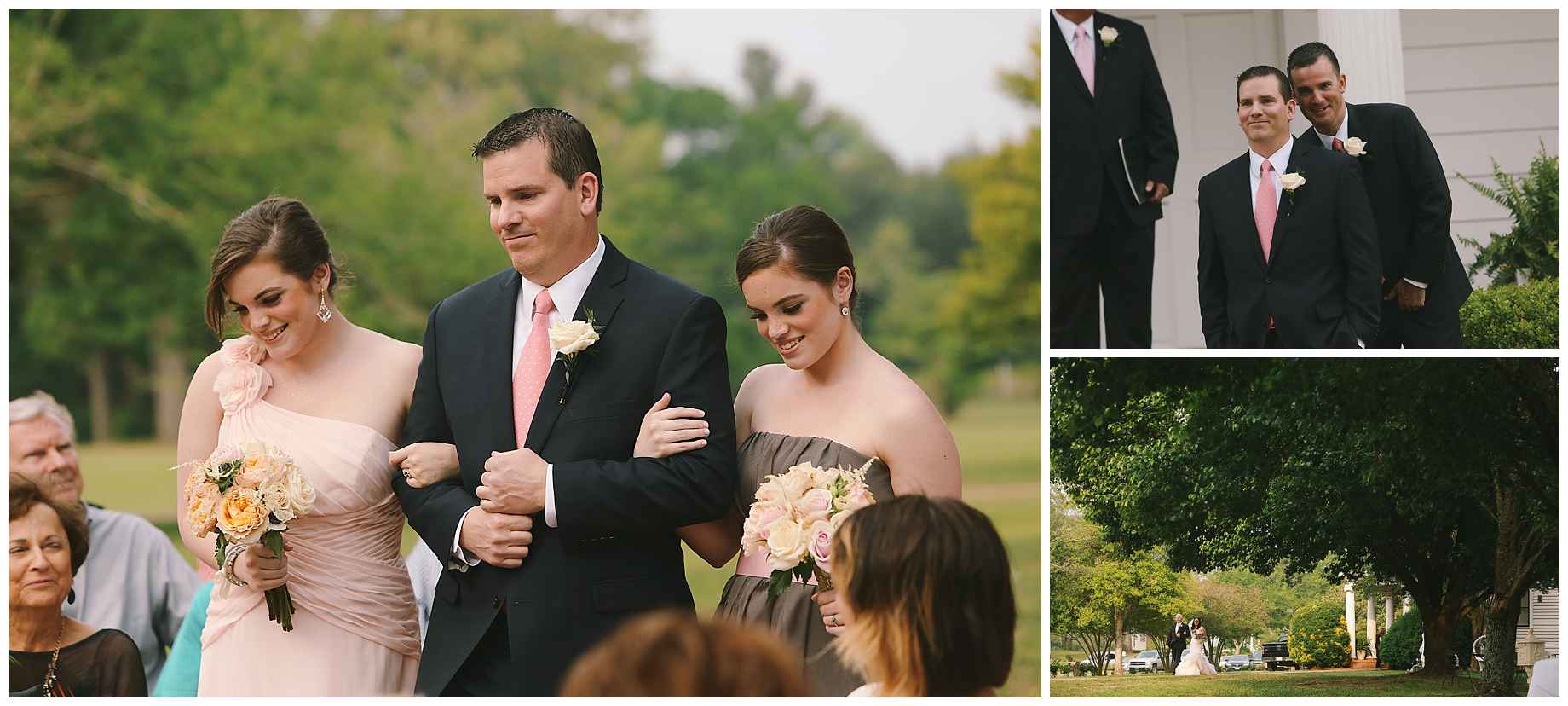 Jeff may or may not have had to stop and bite his lip to be able to finish his vows.
Jeff's father married them.  He is a preacher.  Jeff's mother may or may not have ignored the preacher's request for everyone to bow their head because wanted to take a photo.  (I don't think she trusted my work.)
Mucho fun was had at the reception.  Fun props, couches, and games from Pursuing Eden as well as yummy treats from Steel City Pops.
How to kick off your reception in 3 easy steps.
1. Put on comfortable shoes.
2. Execute a successful twirl during your first dance.
3. Stuff your face.
I've started jogging lately.  The main reason I run is to be able to eat more wedding cake.  Thanks Luscious Crumb for make my work out worth it.
So many little kids at this wedding.  So many families.  It was like a scene out of a movie.  (A movie where CMB DJs provided a killer soundtrack.)
I can't even begin to tell you guys how full my heart was when I left your wedding.  Thank you for sharing your day and the beginning of your story with me.  It was an honor.