If you are planning a wedding these days chances are you are doing most of it online.  Well, good news… iTunes has you covered.
They have a "Wedding" section now. (Click here to open it in iTunes)
It is full of music ideas, fun movies to watch and even tons of apps to help you plan the big day.
Check out this crazy fun Wedding Dress Look Book from the Knot.  (It's free so click here to get it)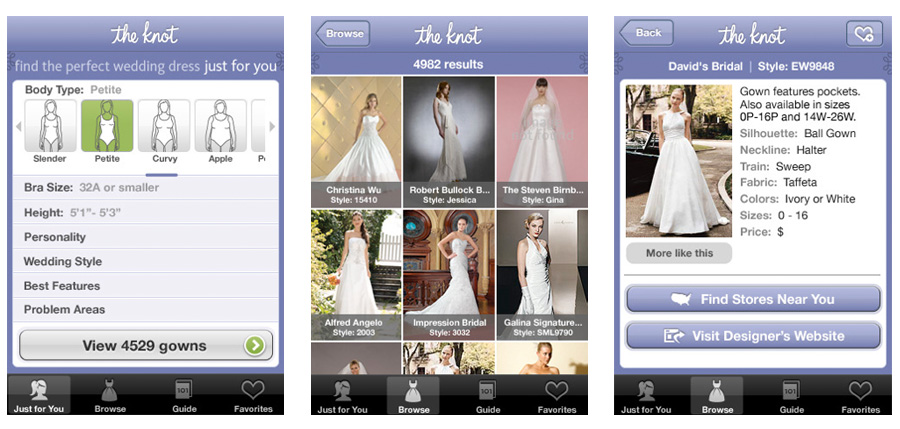 Or how about this one called Bride Guide which helps you track everything including that super important budget.
Hey even if you are not getting married soon it's still fun to pretend right? :)
Happy Planning!