Katelyn is from Chicago, Chris is a Dallas boy.  They love sports and each other.
Where should we go for their engagement session?  Some place fun and romantic?  Maybe a picnic basket and a red & white blanket?  Nope.
How about someplace loud and rowdy where a fight might break out and they can get mad at each other?  Yes! Perfect!  A Stars & Blackhawks game!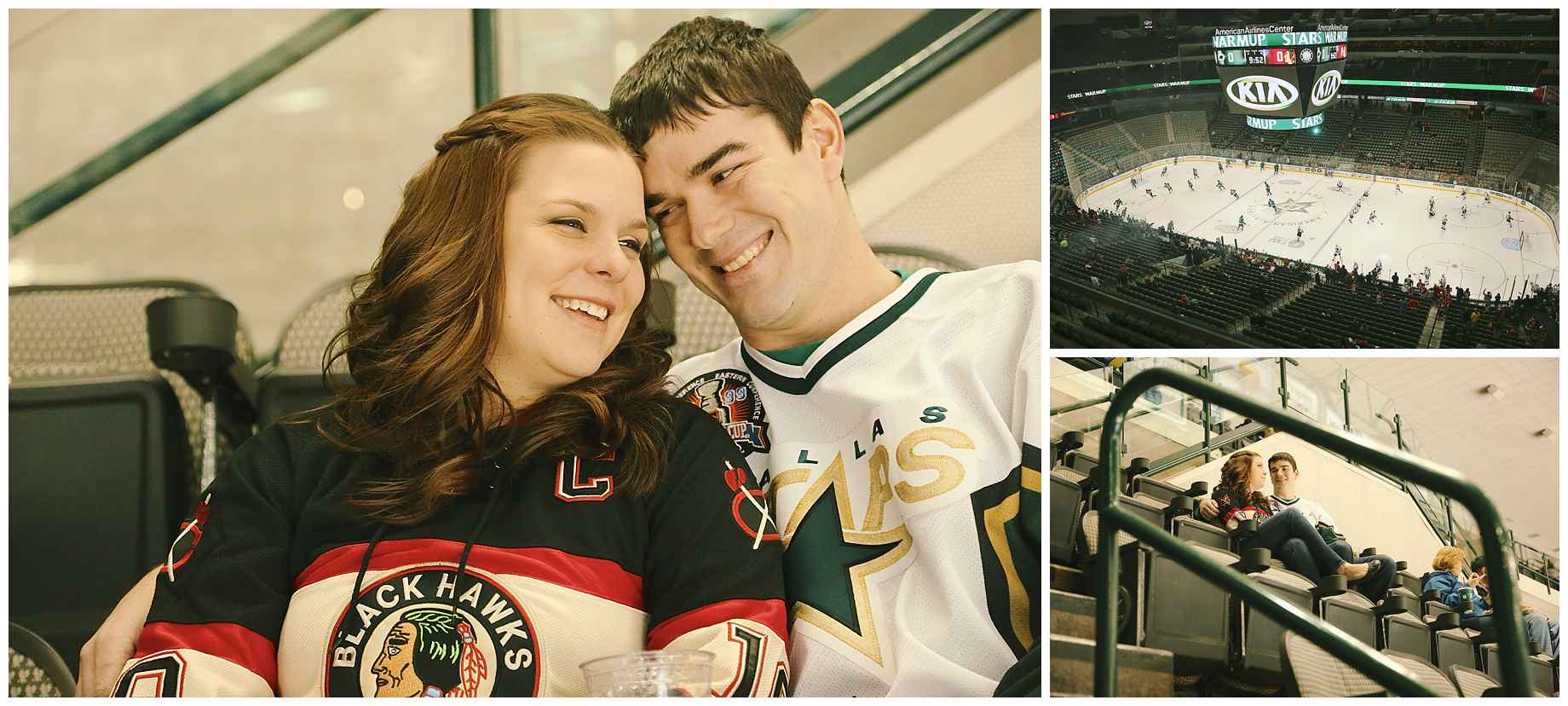 My favorite thing about these two is how Chris keeps Katelyn laughing.  It was hard to NOT get a photo of her just cracking up when they were together.

Sometime around the 2nd period the photo session came to an end.  You see, Katelyn's Blackhawks were beating Chris' Stars 3-0.  Chris got a little grumpy.
That's ok though.  (I work for the bride.)