Warning:  Lots and lots of photos.  Don't start looking unless you want to end up jealous of Jessica, Rob, and their amazing little Elmwood Gardens wedding.
We'll kick it off with a shot of her bouquet.  Barbara & Thomas from La Tee Da Flowers outdid themselves on this one.  I don't know what any of these things are called, but together they look amazing.  (I kept telling Barbara that I was going to eat the "little tomatoes"

Jess surprised Rob with these cufflinks.  She had me print tiny photos of him and his father who has passed away.  When he saw them for the first time it was a pretty intense moment.

Some First Look magic.


Some First Look tears.


Jessica got her dress from Weddings AtoZ Bridal Boutique.  They are located in Tyler and some of the nicest dress people I know.


The cake was done by Crumbs & Crayons and the decorations by La Tee Da Flowers.


Rob likes pirates.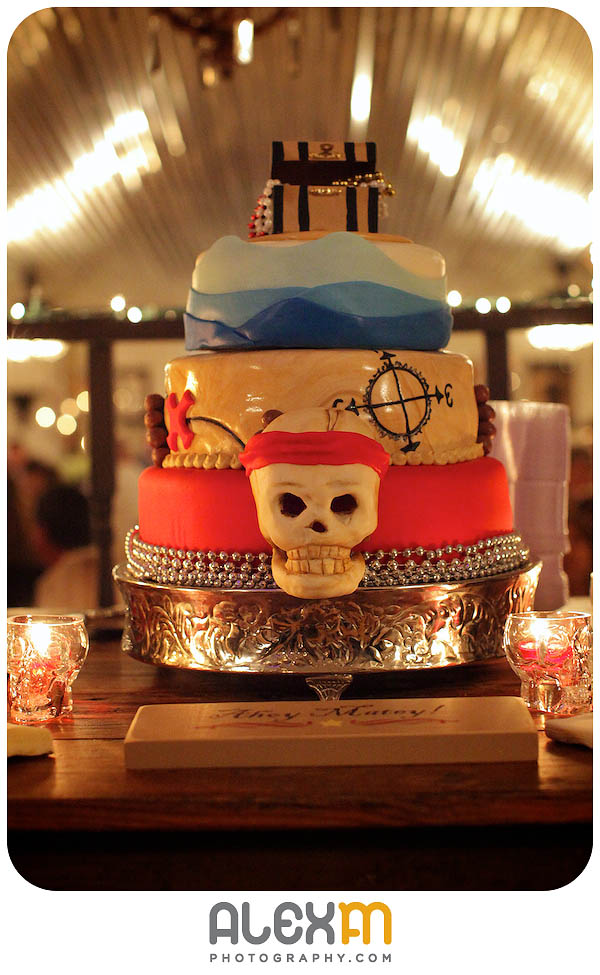 CMB DJs was there and Casey kept everyone on the dance floor.


If you look near the back of the group you'll also see my friend and videographer Jeff Heimer.  I LOVE working with great videographers at weddings.  I've said it a million times, but I'll say it again.  Get your wedding filmed by a professional.


I adore this shot.  It's one of my favorite moments at weddings.  Right before they run out for their get-away is a time that couples connect again and have one last "moment" before the wedding ends.


Thank you two for your trust and excitement about having me photograph your wedding.
You were a blast to shoot and I still have hundreds of photos to show you. :)
(I've already seen them and they are pretty good.)
Check back Friday for some Mug Machine goodness.