You may remember these two from a video I posted back in February. I had talked to them before the session about wanting to try something slightly different with them and they had said they were up for anything and for me to do whatever I wanted to. A lot of couples say this to their photographer, but few actually mean it. I knew they did so it was really fun to have complete creative freedom and I'm really excited about how everything wen
Here is a little background before we get to the images.
I absolutely LOVE doing engagement sessions, they are a great way to hang out and get to know each other before the wedding, but sometimes they come with a huge level of awkwardness. For many couples they go like this….
Photographer: "Hi, it's great to see/meet you guys again."
Couple: "Hi." (In a nervous tone that indicates they may have even had a fight about what to wear 30 minutes ago.)
Photographer: "OK, let's get started. You guys kiss and act in love and I'll take pictures of you."
You can see how this is less than ideal. I am constantly looking for ways to make these sessions look and feel more natural and I love it when at the end the guys say, "that was kinda fun". (I've had a few couples say it was their "best date ever". Which, if you think about it is kinda sad, but anyway… :) ) One of the things I am looking to do more are "Lifestyle Sessions" This is where we document what your real life looks like, rather than me sticking you by a tree or having you walking on a train track and pretend to hang out. It's a lot more natural for you guys and it's a true reflection of what you guys are like as a couple. These sessions take a bit longer, but are totally worth it in my opinion. The best part is, they don't cost any extra, so if you are due for a session and think this is for you, E-mail me and we'll chat about it. OK, enough about that, on to the images.
As much as they talk about Stanley's and eat there I knew this would have get included. (This is even where we had our consultation.)



Remember, "natural", that's the goal of these sessions. They ALWAYS eat ribs this way. ;)


It's like a before and after photo.


Lilli has great eyes and perfect little smile and Cameron knows just what to say to make it all happen.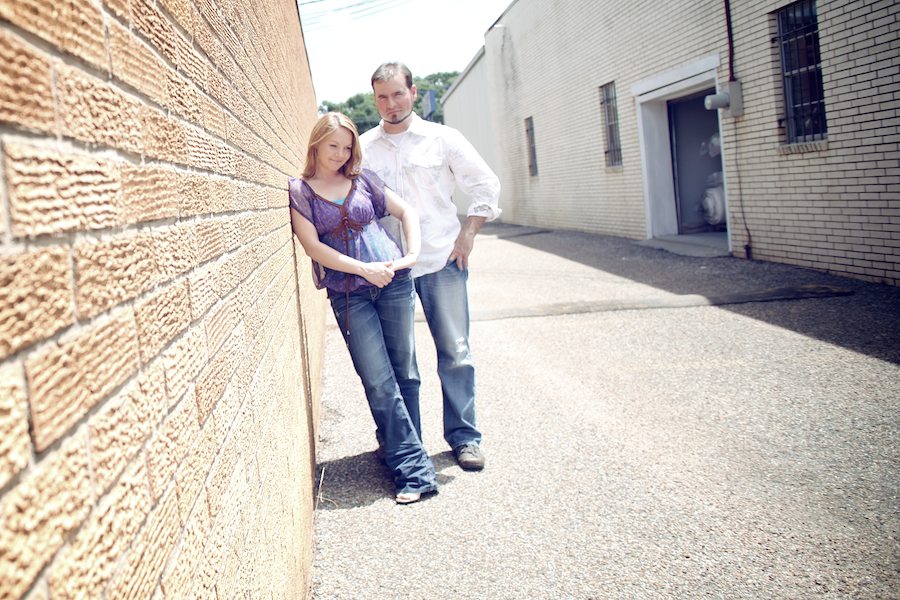 I totally did a double take when Lilli was putting her shoes on. Give it up for the skull socks.


When Lilli was winning after 3 frames I was pretty impressed that Cameron didn't go into "guy mode" and abandon the photo shoot in order to focus on his game.



Thanks guys for a great morning.