When I was talking with Heather & Blake about what they love to do together as a couple, the things that kept popping up were video games and wrestling. :) At first, this threw me off.  But, once they explained that their family already included 10 & 8 year old boys, it all made perfect sense.  Heather really impressed me with her ability to be "giddy engaged girl", but still hold her own among all the testosterone in the room. Here are a few of my favorites.
100% natural lens flare. Yummy!
Everyone loves Mario Kart.
Check out the rock!  I can't wait to get some ring shots of this thing on the wedding day!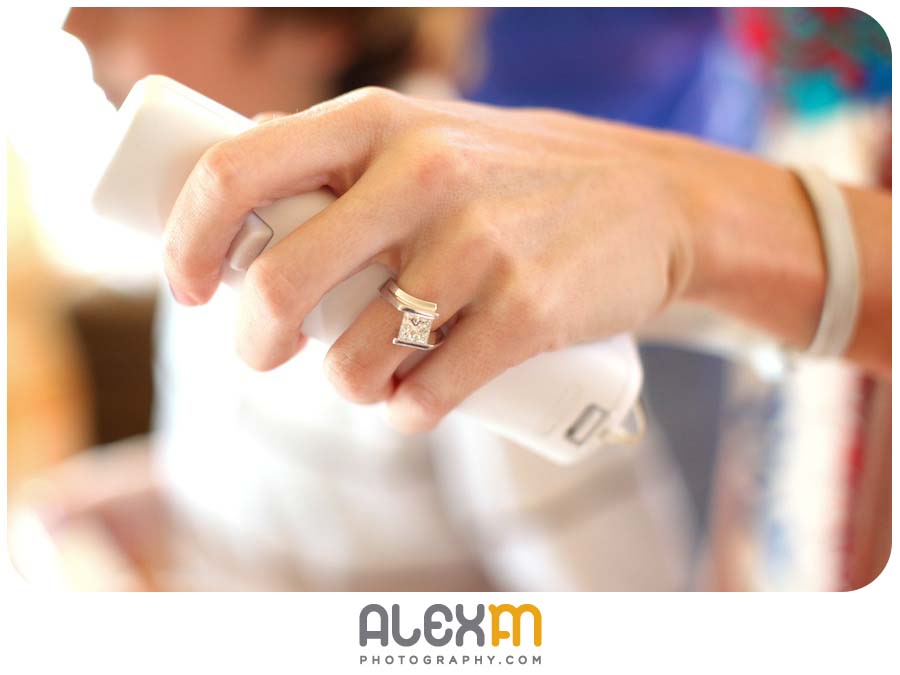 The boys are at the age where wedgies are "fun"  Blake is happy to oblige.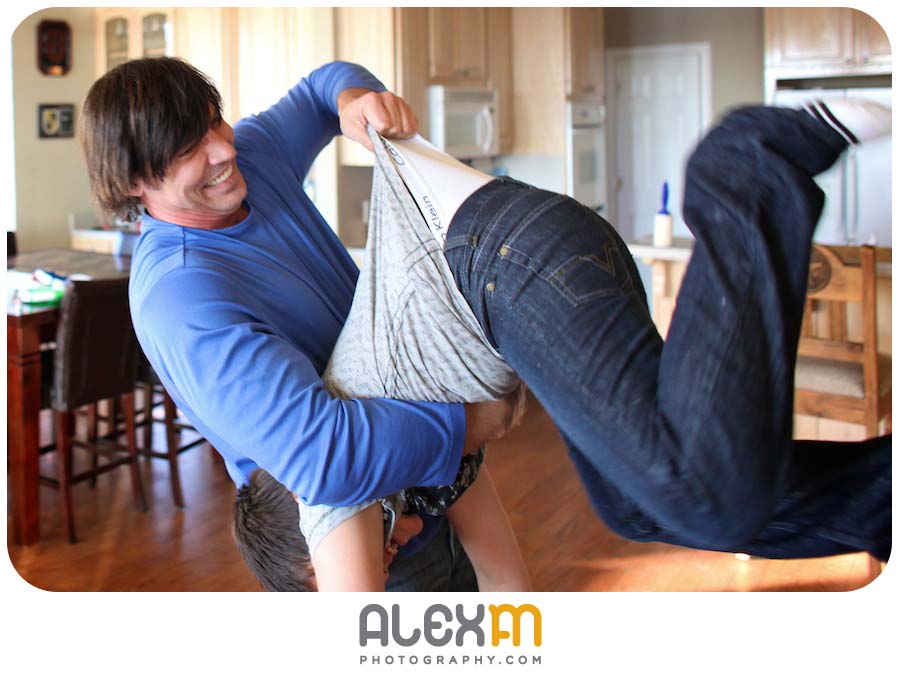 Yep, that's an official regulation size wrestling mat in the living room.
How about those eyes?
Keep an eye out for the wedding at Castle on the Lake in about a month!