Go ahead and mark down July 26, 2009. That's the day after Davi & Jonathan get married. I can pretty much promise you I'll be putting up images from their wedding ASAP. These two just know how to look good and in love in front of a camera.
Before we get to the images though, I just HAVE to share this little story. We started at their house and while they were doing an outfit change Davi's mom and I had this conversation:
_______________________
Mom: I just wanted you to know that I love your work and look at your website all the time. Your pictures are amazing.
Alex: Thank you. I'm really excited about some of the ones we have already done today. I think they are going to come out really good.
Mom: Well, I'm a bit biased, but I would have to agree with you. I mean, they are both very good looking, and you are good looking and your work is so good.
_______________________
Now I have no idea what my looks have to do with anything, but Davi's mom just became my favorite 2009 MOB. :)
Anyway, since EVERYONE was so good looking, we got so many great images it was hard to settle on which ones to blog.
Jonathan proposed on these tennis courts so these were extra fun.
I really like this one.
One of my very favorites
So they are reading these books together are part of their pre-marrige counseling and it was fun to work them into the session.
(The cool thing is Danielle and I read the same book way back in 2001 when we were engaged.) Saving Your Marriage Before It Starts.
This one happened while Jonathan was reading the "intimacy" section out loud. (You'll have to talk to them to find out what he said.)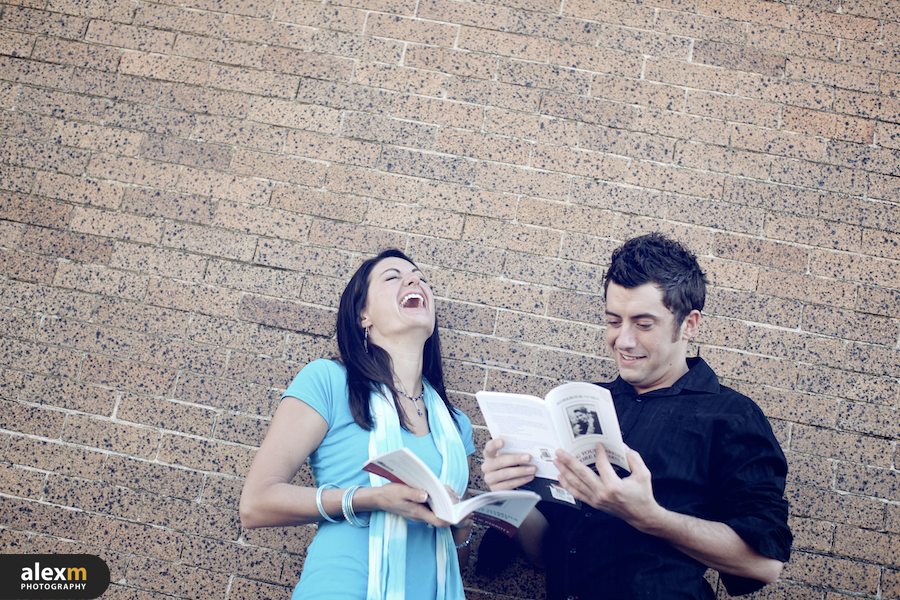 Jonathan served 4 years and Davi really wanted some images with his uniform. This one was my favorite.