When planning Jessica & Charlie's engagement session they mentioned that they like to make make pottery together. A quick google search turned up a great place in Longview called The Mud Hut. If you are into pottery, have small kids, or are just looking for a unique date idea you really should drive over and check them out.



After about 20 minutes of just hanging out with these two I felt like I had known them for months. They were so relaxed and it was great to see them in their element.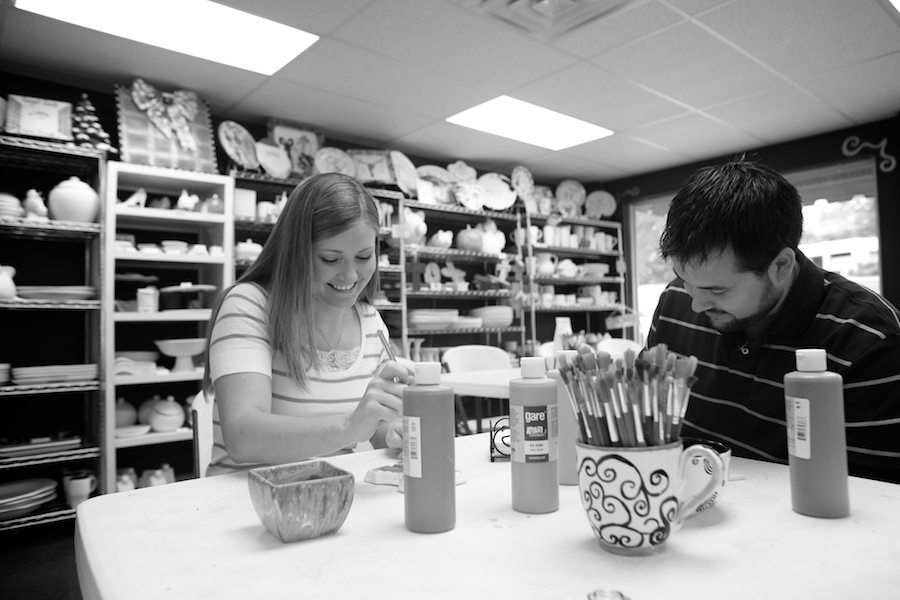 The coasters Charlie made. Not bad eh?

When they are not painting pottery these two are… LAWYERS! Crazy eh? They actually met the first day of law school and just finished taking the Bar Exam.

Also, when they are not practicing law they are…. BUYING A HOUSE! We stopped by their place that they are closing on tomorrow and got a great cheesy home owner photo.


You'll see more of these two in December when they tie the knot over at the Villa id Felicita.