I had such a great time getting to know Angela & Spencer.  These two have great chemistry and style so photographing them was something I had been looking forward to for a while.  These two met a few years ago down in Austin.  Spencer works at a music institute that Angela's sister was attending.  Soon, Angela started to come around and "check in" on her sister's music.  Spencer decided to ask Angela out, and Angela said yes, but she wanted her sisters to come along.  Once Spencer left, her sisters pointed out to Angela that he was asking her on a DATE.  :)  After a bit a of clarification, the two finally had an "alone" date and they have been giddy and in love ever since.
If you know these two you know that music plays a HUGE role in their lives so the studio where they first met seemed like the perfect place to start the session.
Fun with piano reflections.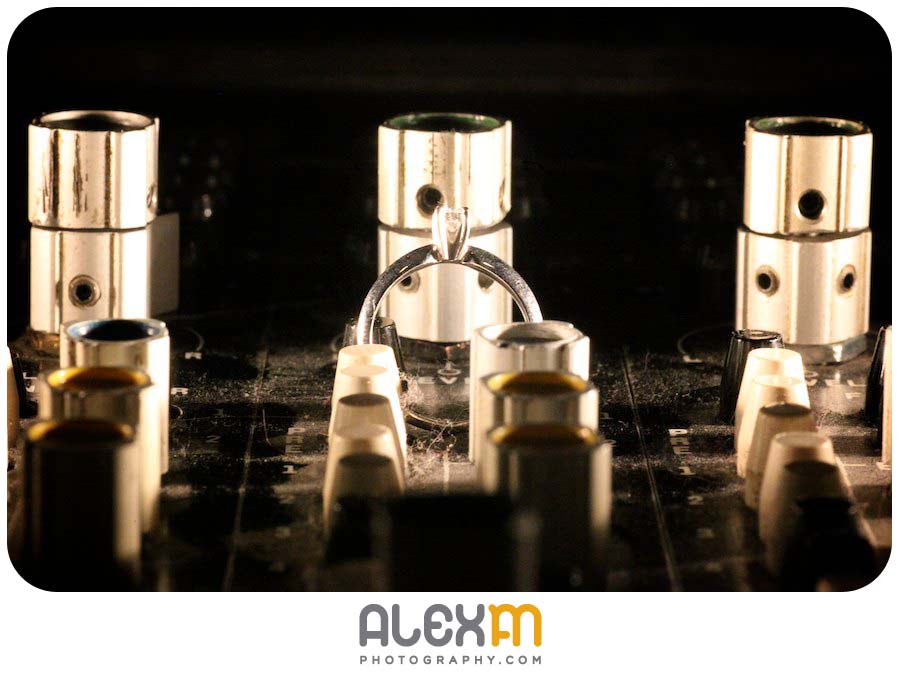 Next we headed out into Austin.
Fancy shiny limos are everywhere.  This is an Austin-style limo.

If you are in the Austin click here to book the Dirty Limo.

These two were a bit nervous in front of the camera.  I have no idea why.  They are naturals.
Angela hooked us up with private access to this football field in town.
Spencer accomplishes things Colt McCoy & Vince Young never did on the field.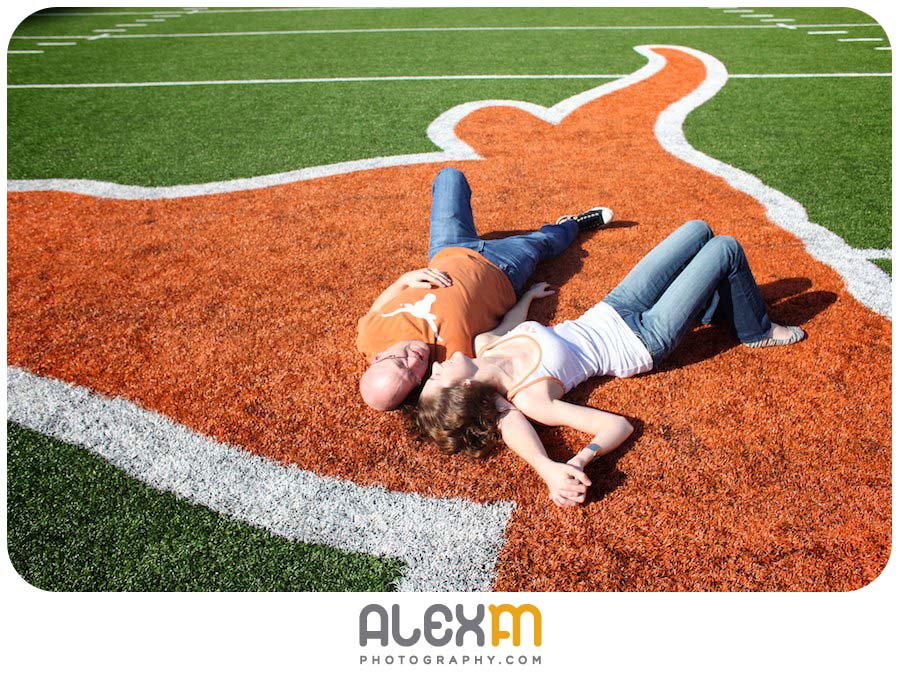 One of my most-est favorite-est ever.
Thank you guys for an amazing time.  I'm stoked about the wedding.  See you soon.