Darcee messaged me from her honeymoon to tell me she had been checking my site non-stop for photos.  (Sorry Thomas)  I hope these will keep you happy till you come home. :)
It has been TOO long since I shot at Castle on the Lake.  It felt so great to be back.  (Britian and her staff do such a great job of making weddings super easy for everyone involved and it was great to see them all again.  You brides out there looking for a place near Jacksonville totally need to look at this place.)

I also snagged this shot of Darcee when she first saw her bouquet.


Seriously.  How great are all the florals La Tee Da Flowers pulled off for this wedding?!?!


Let them eat cake!!! (Really tasty / good looking cakes from Designs By D'Anne.)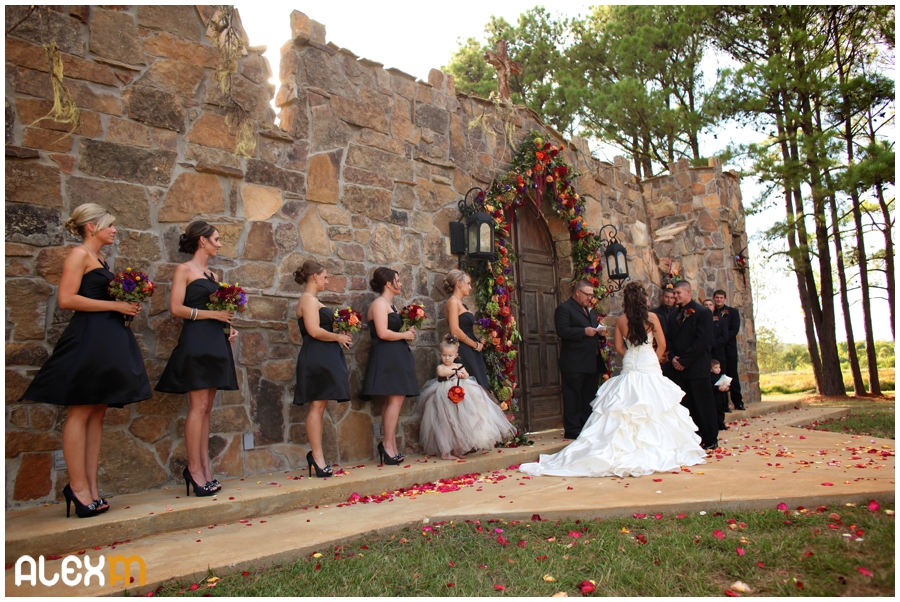 This is what we in the business refer to as a "wardrobe malfunction".


Thank you two for an amazing day.  You were the best.