Sarah & Thomas had a gorgeous wedding.  Beautiful.  Breathtaking.  Seriously.  Check out the pretty at North Market Venue.
True story: Sarah's shoe bling kept snagging on her dress. So she bought some orthodontic wax and "fixed" them.
The florals from Adcock & Associates were beautiful.
They had a perfect First Look.  Filled with laughter, talking, and hugs.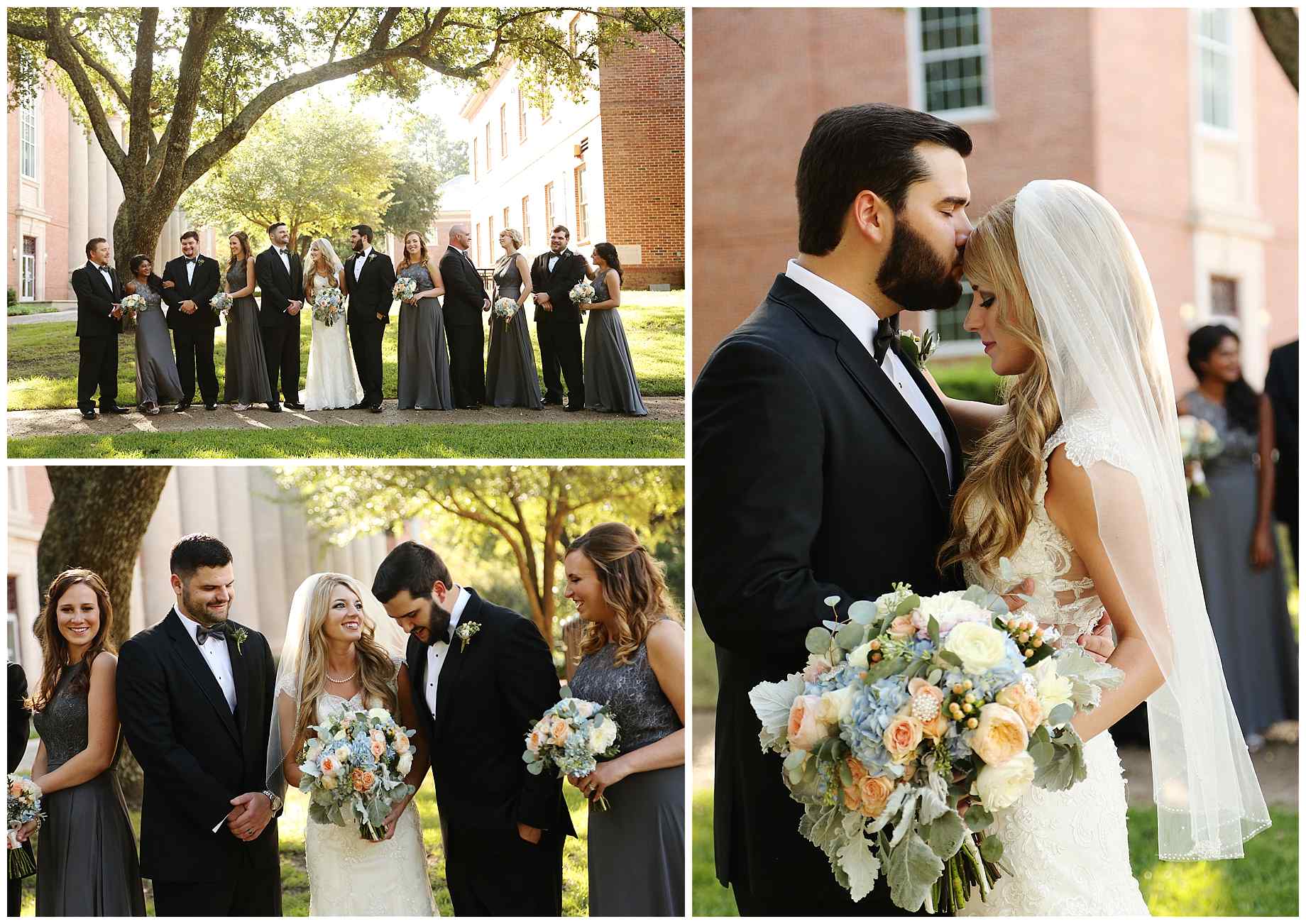 These guys were surrounded by so many friends and family.
I told you this was a beautiful wedding.  Sarah even manages to eat a chicken nugget from Wendy's with grace.
Ah that time honored tradition of the post wedding selfie.
This was by far my favorite photo of the day.
Sarah's grandparents have been married for 59 years. When I mentioned to her and Thomas that they won't reach that milestone till the year 2075, she closed her eyes in amazement, and Thomas wiped his brow.
Think about that. These people were married on June 14, 1957.
Dwight D. Eisenhower was president when these people started their marriage.
Sleeping Beauty was not a Disney movie.
Sputnik had not happened.
Nat King Cole was a new singer.
We had 48 states.
These two have been married since then.
Ok, on to the reception.  Lots and lots of dancing.
I LOVE chicken & waffles.  These by Maison Louisiane Catering were extra tasty.
I may have eaten 19 of them. (or 24)
I want to come back to MeMaw & Pappy.  Because the decision they made in June of 1957 is what made today so beautiful.
When they took this photo together, Sarah & Thomas had been married for exactly 15 minutes.
MeMaw & Pappy had been married for 31,180,320 minutes.
They  made a covenant and stuck with it.
They instilled that commitment in their daughter.
And now their granddaughter can look back on generations of people staying married.
That is beautiful.
That is worth cheering for.
That is worth celebrating.