It's that time again. It's time to look back at some of the best photos from 2014. Everyday we'll be taking a look at a new category. Voting is open till midnight and the winners will be announced Monday. The winning entries will each receive a 16×20 print.
Today's category: Random
Take a look at the entries then vote at the bottom of this post.
Let's be honest. Wedding days are long and strange. Sometimes odd things happen. Here are some of my favorite random moments from the past year.
1. Jogger: That moment when you just got married in the park and are having a romantic moment and some dude just jogs over near you.  Because physical fitness is important.
2. Bored:  The reason kids are so great at wedding is because they will do and say the thing that most adults are thinking.  This guys is wondering is there is any possible way this could take any longer.
3. Drink:  When you are thirsty, you'll drink anything.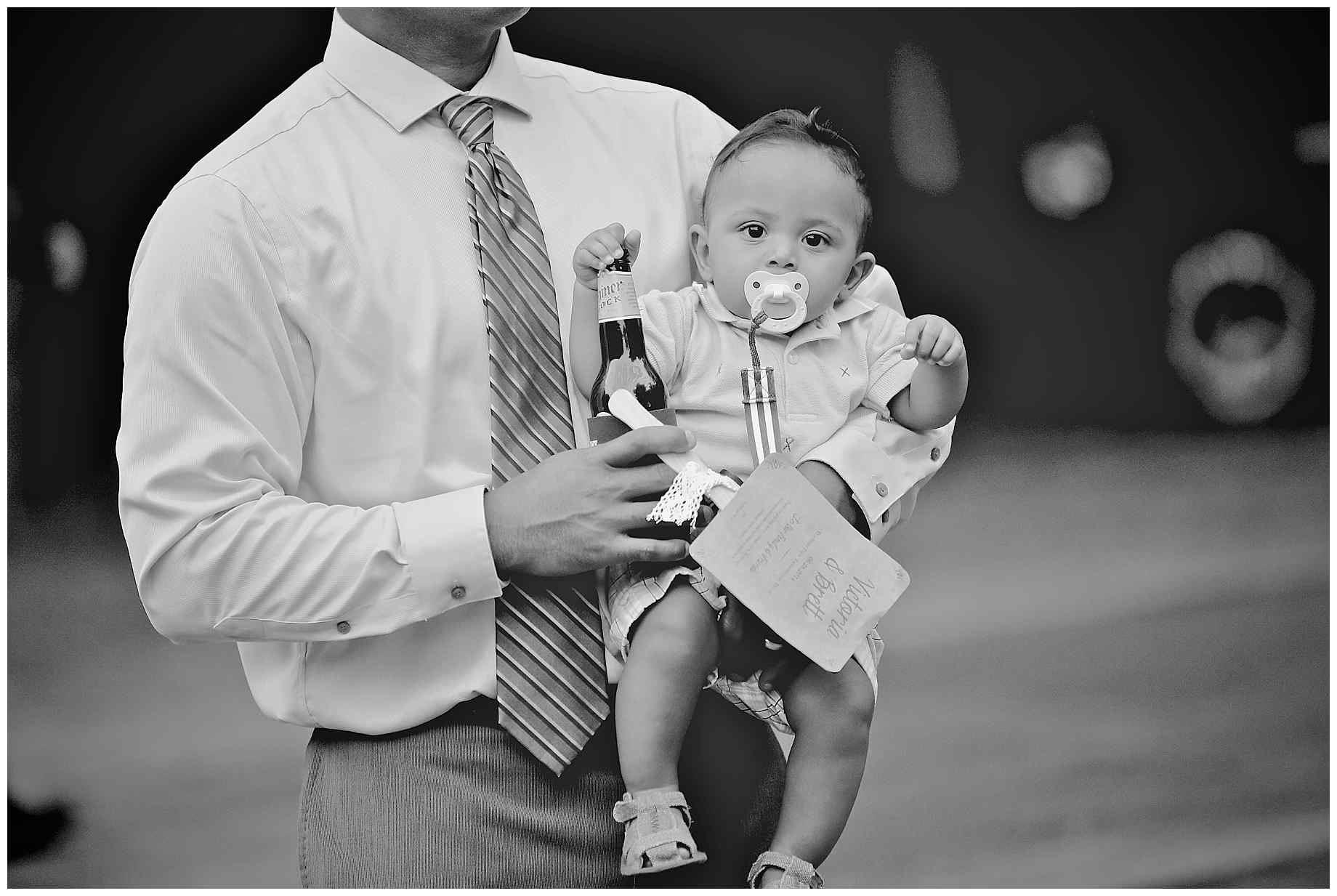 4. Dance: The first of 9,532 times that a woman will drag this dude out onto the dance floor over the course of his life.
5. Dino: You spent 3 millions hours on etsy finding the perfect program, but one thing you didn't count on is how it would look next to your guest's dinosaurs.
6. iPhone: That moment you realize you and all your bridesmaids are iPhone users.
7. Bite:  I think I could take this photo at almost every wedding.  No matter how proper you ladies are…. there is always that moment where you break and say; "Screw it, I'm starving.  I'm shoving food into my mouth right now."
8. Ink: You planned on having fun,  you never planned on your buddy getting a tramp stamp at your reception.
9.  Click: I love watching kids watch their parent get married.  I love it even more when they decide they should be documenting their first dance.
10. Flowers: The reason this moment is random is because it rarely rarely happens.  Little girls typically just walk quickly down to the front, barely remembering to drop a handful of flowers.  This one was fully engaged, in the air, smiling, and jumping the whole way down.  I've never seen a better flower girl.  She should be giving lessons.