Today's post will be a bit different.  I just wanted to focus on 3 aspects of Amanda & Bob super fun Castle on the Lake wedding: the flowers, the First Look, and the flower girls.
First up, the flowers.  Anytime I pull up to a wedding and see the La Tee Da mobile, I know I don't have to worry.  The pretty will be there for sure, but even more importantly, there will be no added pressure or stress on the bride.  Barbara and her team show up on time, with no issues, and always make the place more amazing than even the bride could imagine.
Here is what Amanda had to say about the florals: "I was so excited to see the flowers that I kept peeking out the window while we were getting ready because I knew they were going to be absolutely gorgeous!"
You hear that?  A bride was so excited about her flowers that she put off getting ready for her wedding so she could look at the flowers for her wedding.  Way to go La Tee Da!
I also LOVE being there when a bride gets to see her bouquet for the first time.
La Tee Da even has a section on their site devoted to this moment at every wedding.  So fun.
You know I always enjoy a First Look.
Amanda & Bob spent their's laughing and tearing up over the day.  Such a great moment of calm and reconnecting before the chaos that can be a wedding day.
Bob was super nervous up until this point.  So seeing and getting to talk to Amanda, really helped settle him down a bit. And, little did he realize it, after a few minutes he started to sooth her spirits and was so, so tender with her.
I told you La Tee Da was good at their job.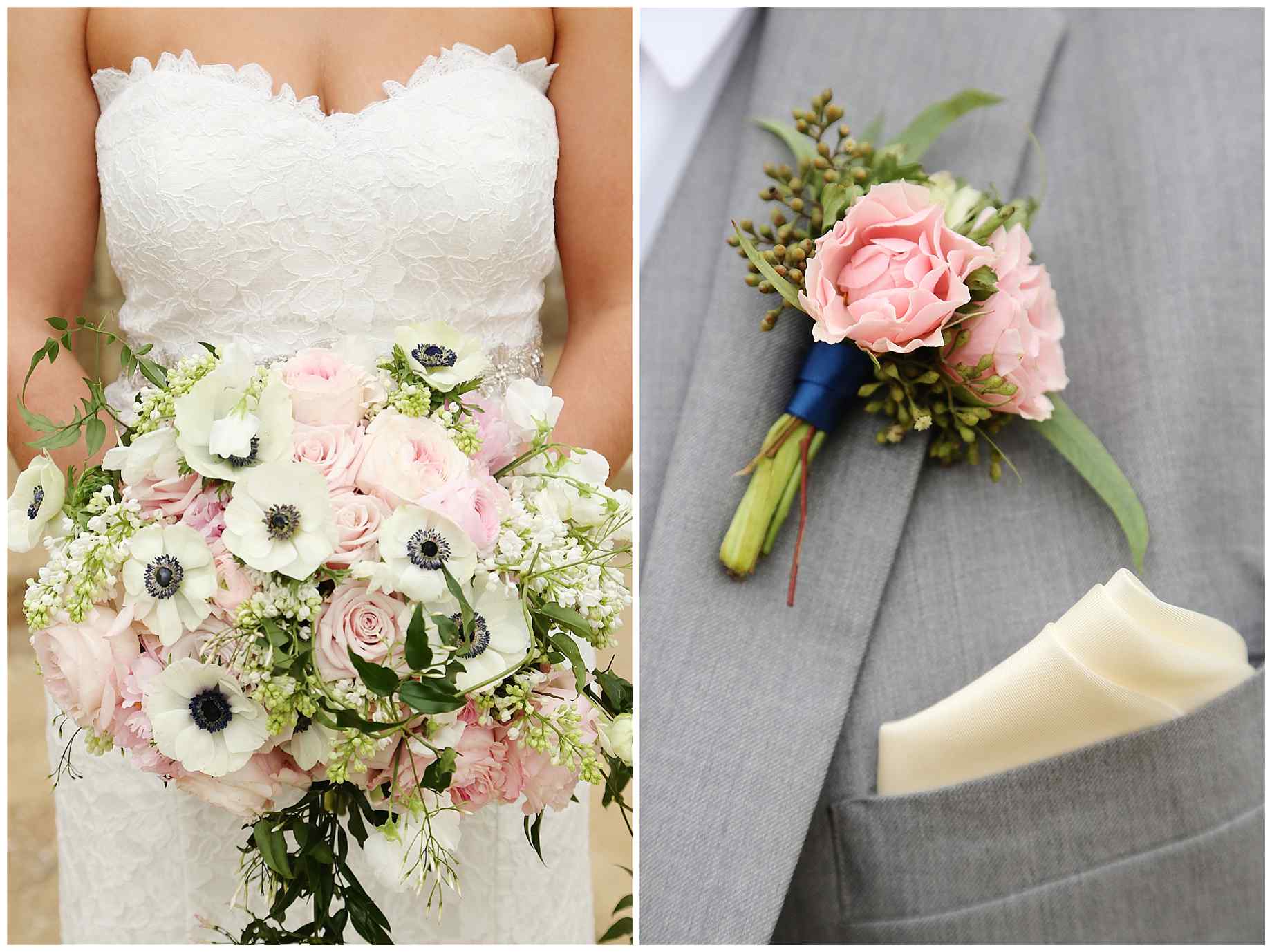 You were promised flower girls, and flower girls you shall have!
Yes, please!
Every lady has a nice handbag.
Seriously.  This is a real live human tiny girl who looks just timeless.
Thank you guys for such a chill and wonderful wedding day.  I promise I took more than just photos of your flowers, you two, and your flower girls. ;)